Your body is your temple. Use clothes that vibrate high!
We are a sustainable fashion brand whose mission is to increase women's energy through the experience of colors. All colors have a frequency that stimulates our energy in different ways and BeMonocromo teaches how to take advantage of it. All our minimalist pieces are made with recycled fabrics to help build versatile wardrobes and contribute to our planet.
Please wash our clothing by hand in cold water, and dry away from the sun, so your style can last for years!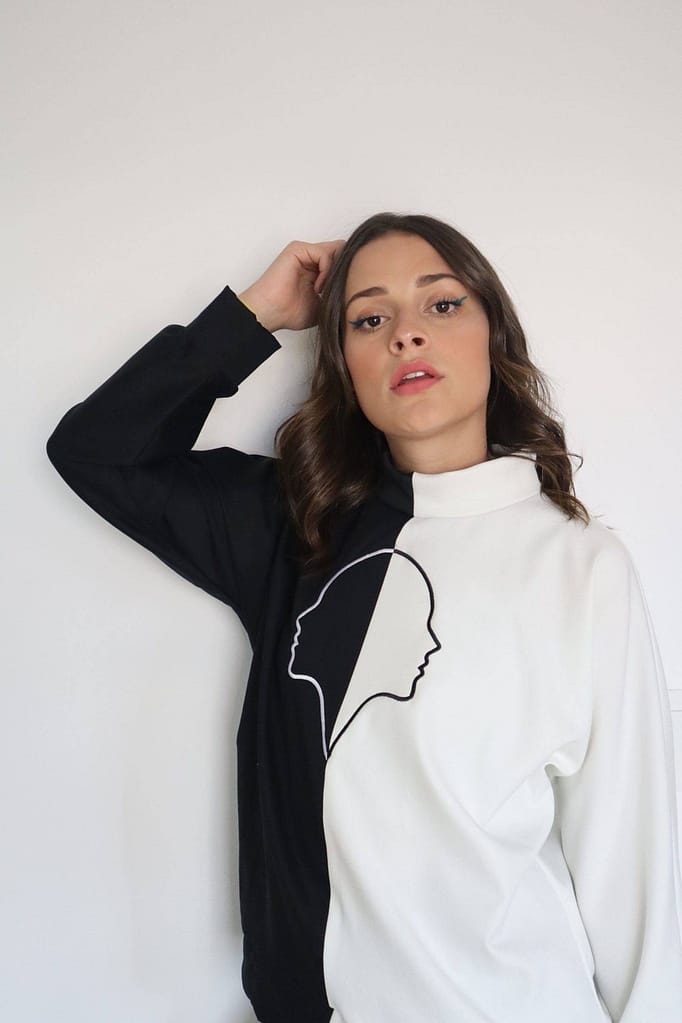 Colors and clothes are part of our daily interaction with life through our senses, and we can't imagine how our garments affect our frequency and well-being, and moreover, the impact they have on the planet.
We only work with recovered materials to reduce fabric waste, which is currently one of the main causes of pollution on the planet. Recycling fibers also prevents the creation of new synthetic fabrics that are also harmful to the environment by the use of chemicals that pollute water and soil. Your Energy and that of the Planet are our priority.
When you buy from BeMonocromo, your money supports workers, sustainable fashion and purposeful business. You can wear our clothing proudly, knowing that your purchase made a difference for people and the planet.


I'm Maria Clara Villamizar, founder of BeMonocromo. I started this dream when I was a child, wondering how my actions could improve the actual conditions of our society and the planet. I've been obsessed with energy and how it makes up what we really are. I believe that not only our actions but our beliefs greatly influence everything that surrounds us.
My love for clothes and self-empowerment led me to start a brand that teaches how color and clothes can help to increase our frequency to make constructive actions for everyone and the planet.
Our Commitment
Circularity
Acting consciously towards minimizing our negative impact on the planet while taking actions for the better, bemonocromo implements circularity. we value and oversee every step in our supply chain to effectively create garments made to last.
Significance
Individual positive energy and our planets' wellbeing are at the root of bemonocromo's core. We specialize in creating minimal and purposeful garments with an intrinsic ethical approach and an emotional connection, showcased through the use of color.
Social & Environmental Responsibility
Sustainability is embedded within bemonocromo.